Since the End of the 15th Century
Chesa Lavadina´s original purpose was as a "look out tower".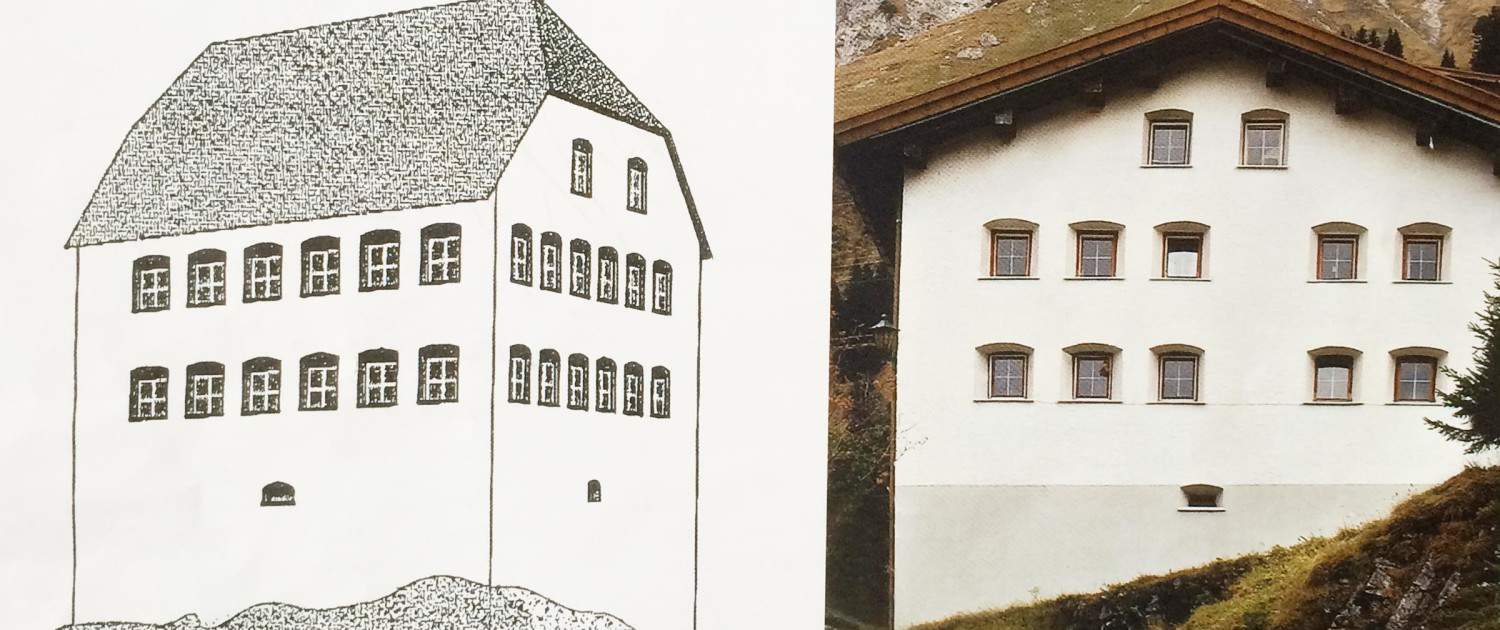 1
Wehrturm in 2004 – its Name is Chesa Lavadina
2
The Wehrturm – built in 1474 – 1490
Erzherzog Sigismund von Tirol
ließ gegen Ende des 15. Jahrhunderts verschiedene Wehranlagen für seine Zollstätte errichten. Eines davon war in Stuben am Arlberg – das heutige Chesa Lavadina. Es wurde als sog. "Castellum" – ein dreigeschossiger Wehrturm – erbaut.
Der ursprüngliche Eigentümer war Crystian Frytz. Der Wehrturm in Stuben blieb bis Ende des 17. Jahrhunderts im Besitz der Familie Frytz. 1988 wurde das zu der Zeit als Bauernhof genutzte Gebäude von Roland & Eva Walch in ein Hotel umgebaut.
Zu dieser Zeit wurde erstmals der Name CHESA LAVADINA verwendet. (Lavadina ist der Name von verschiedenen Grundstücken und Böden, die im Besitz von Roland Walch sind. Und Eva wollte dem Hotel den Namen des Alp-Landes von Roland geben.)
2014 haben Andy & Maria Duffin mit ihren 3 Kindern das Hotel gekauft und führen es jetzt mit viel Liebe und dem typ. Duffin-Style.